Pull Up Banner / Roller banner 
In need of a pull up banner ? We can help.
Promoting a new product can be difficult, but a pull up banner can help your product or promotion stand out easily.
A pull up banner offers many benefits as they are portable, stand out well and are easy to set up. They are often accompanied by a carry case which means they can be simple to store away when they are not in use.
As they are quite low priced, many companies will buy multiple pull up banners to cover them for various events and promotions that are ongoing through-out the year.
Have an upcoming trade show?
When it comes to trade shows, you will often see many businesses using pull-up banners. That's because they have become the most popular display stands at trade shows as there is no additional labour required to set them up.
What size is a pull up banner?
A pull up banner can be any size you choose. Most banners can be customised however you like, whether you send through your design or ask us to create one for you.
If you're interested in a custom pull up banner , please get in touch.
What we at do at Principle Signs & Graphics
Accreditations & Certificates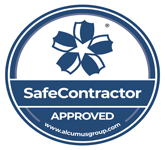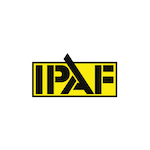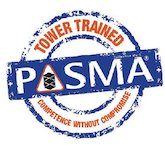 Accreditations & Certificates

What our customers say about us
First-principles - when our clients are happy, we're happy.
"The practice is looking brilliant particularly the back-lit fascia to the main entrance - thanks for your help"

My Dentist
"The signs are spot on, thanks"

Paul Robinson, My Dentist
"Yes we're very happy with the works. Installation was completed to great standard. Huge thank you to everyone involved in getting this sorted for us.
Emma"

Manchester Arndale
"The whole job from pre-start to finish went well. The contractors were well behaved and compliant at all times and there were no issues. I think the refit looks really good, bright and airy and finished to a good standard. It actually looks more spacious.The new shelving and cabinets work well. I think the refit can only benefit the store initially and Manor Walks overall."

Manor Walks Shopping Centre
"Just a quick E Mail to pass on my thanks and appreciation of the Cramlington works and to acknowledge the efforts the team.

No snags – a job well done!"

The Fragrance Shop
"I have worked with PSG and John Valentine for many years and they are my go to sign company as I can trust them to do excellent work, delivered on time and to budget. I would highly recommend PSG on any projects as they are a professional company that prides itself on customer service, integrity and principle."

Best One
"Principle have been working with CeX on their new store development programme since 2013. They have worked throughout the UK and into Ireland and have always conducted themselves very professionally indeed. Principle's communication is good and the quality of their product and installation is first rate.We would have no hesitation in recommending them to others looking for first class, affordable sign work."

CeX
"There was a lot of positive feedback for Guildford from yesterday's opening. Atul (main franchisor) is looking at a refit of his store in London and was wondering if you can get this done at the earliest.
"

Sunil, Wrapchic